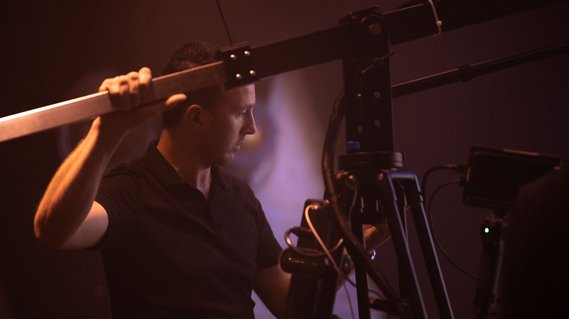 About J + J Studio
My name is Jason Gilmore and my wife is Jennifer Gilmore. I started J & J Studio in 2007 after being encouraged by a close friend to start my own business doing something I enjoyed.

I have always had a passion for photography since a young boy but to do it professionally seemed unrealistic until I found myself unemployed and unsure of what to do for work.

Starting with a primary focus on photography, in 2009 I started to get more into video with the release of the Canon 5D Mark II and it changed everything for me, from there I also started flying drones and focusing on cinematic looks.

When I started the business my wife would help me shoot projects, and then in the beginning of 2010 we found out we were expecting, and then our daughter Jocelyn was born which also resulted in my wife stepping back from the business, since the brand was already being established I kept the name.

Since it's beginning stages in 2007 I've been able to expand the brand to an entire photo and video production studio, which I work with an entire team for projects from cam ops, audio techs, editors, camera cars, steady cam ops and more depending on the project size.

J & J has been able to be a part of some awesome shoots with Lexus and John Deere and various other brands and is always looking for ways to expand and to be more creative using new technology and styles of shooting.
The types of shoots we focus on are anything commercial & corporate in nature with a focus on marketing. This could be lifestyle & active lifestyle photography, product photography, headshots, automotive, social media photography, fashion, architecture, various other promotional content including commercial videos, tv commercials, product videos, how to videos, testimonials... the list is endless.

I have never wanted to be put in a box and that is why you see such a wide array of types of content & editing styles in the portfolio.
Though based in the Dallas / Fort Worth Texas metroplex, we have clients all over the states and travel frequently coast to coast.

My goal as owner has always been to provide my clients with content that will elevate their brand's image and to do so within their budget, I am more interested in creating a long lasting client relationship over just having 1 pay day.

If you have any questions about services please contact me directly at jason@jandjstudio.com, or call or text 469-430-8573.

I look forward to working with you.
Client List:
Lexus, HP/E, Red Bull, Racetrak, Wingstop, Amazon, McDonalds, GES/Spiro, Smartsource, Yellow Rose Whiskey, BNSF Railroad, Waste Connections, M&M Manufacturing, Mary Kay, Northwestern Mutual, Boomi, Hilti, Mastercard, Isle of Beauty, Maximum Design, RJM, ULI, CKP, CASA of Tarrant County, Dallas Market Center, NRP and more.